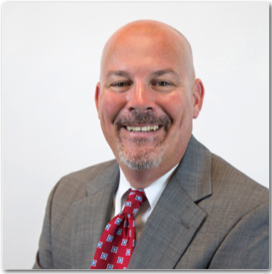 ---
The Loan Process in 4 Easy Steps!
Getting a Home Loan is Easy!
The first step in getting a home loan is loan approval. Getting pre-approved gives you the peace of mind to house hunt with confidence. Once you complete the online application, Encompass Lending Group will review your credit report and financial documents for pre-approval.
---
---
Wayne King, CMC, CRMS, is a Licensed Mortgage Lender and Founder of Encompass Lending Group, LP ("ELG") with over 20 years of industry experience. Wayne began his mortgage career as an RMLO in 2001 with Truemark Lending, Inc. Based on his success as a Licensed Loan Officer, Wayne founded Encompass Lending Group, LP in Katy, Texas in May 2008. Wayne applies his vast knowledge and experience in origination to leverage growth and lead's ELG with an attitude of servant leadership. Because Wayne values the industry and understands the importance of giving back, he currently serves as Treasurer of NAMB (National Association of Mortgage Brokers), Secretary of GHAMP (Greater Houston Association of Mortgage Professionals), is a member of TMBA (Texas Mortgage Bankers Association) and is a member of HMBA (Houston Mortgage Bankers Association). Wayne is also a Past-President of GHAMP (Greater Houston Association of Mortgage Professionals). Wayne has represented the mortgage industry for the last decade on Capitol Hill advocating for industry standards and initiatives to effect positive change.
Use These Resources to Simplify the Process
Having a list makes everything easier.
Do's and Dont's of the Loan Process
What you need to know when applying.
Loan Process from Start to Finish
Let's walk through the process.