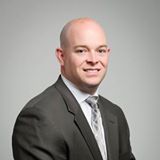 ---
The Loan Process in 4 Easy Steps!
Getting a Home Loan is Easy!
The first step in getting a home loan is loan approval. Getting pre-approved gives you the peace of mind to house hunt with confidence. Once you complete the online application, Encompass Lending Group will review your credit report and financial documents for pre-approval.
---
About Richard Butterfield
---
I have been married for 11 years and have 3 very active boys. I have been helping families purchase or refinance homes for the last 15 years. As a mortgage loan officer, I am very blessed to have the opportunity to help put people into a new home, or refinance their home to put them into a better financial situation, and that is why I do this.
Use These Resources to Simplify the Process
Having a list makes everything easier.
Do's and Dont's of the Loan Process
What you need to know when applying.
Loan Process from Start to Finish
Let's walk through the process.