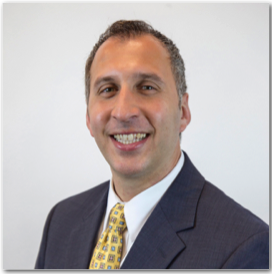 ---
The Loan Process in 4 Easy Steps!
Getting a Home Loan is Easy!
The first step in getting a home loan is loan approval. Getting pre-approved gives you the peace of mind to house hunt with confidence. Once you complete the online application, Encompass Lending Group will review your credit report and financial documents for pre-approval.
---
---
Paul Marsh brings strong financial management and operations expertise to his current role as Chief Financial Officer (CFO) of Encompass Lending Group, LP. As CFO for Encompass Lending Group, Mr. Marsh has collaborated to set the strategic vision and goals, negotiated key contracts, implemented performance benchmarking and managed special projects for profit maximization and efficiency within the organization. Prior to his current role Mr. Marsh, as CFO for Christian Brothers Automotive Corporation (CBAC), spearheaded the company's acquisition of more than $75 million in construction financing and debt restructuring from numerous institutional and non-institutional sources. This acquisition of financing was an integral element in the company's growth of more than 45 locations during Mr. Marsh's tenure. Mr. Marsh collaborated with the CEO as an Executive Team Member to form and implement the organizations growth strategy, manage the annual audit, create a revenue center providing franchise accounting services, and facilitated lender & investor relationships. Mr. Marsh is a Certified Public Accountant and a Licensed Loan Officer in the State of Texas. Mr. Marsh received his Bachelor of Science in Accounting and Bachelor of Business Administration in Economics degrees from the University of North Texas. He is a member of the Texas Society of CPAs, the American Institute of CPAs, and Financial Executives International. He was a finalist for CFO of the Year by the Houston Business Journal in 2007. Mr. Marsh has been active in his community as a Board Member for T Bar M Sports Camp, Executive Board Member of Fraternity of One Sports, Inc and Finance Committee Chair for Cinco Ranch Property Association.
Use These Resources to Simplify the Process
Having a list makes everything easier.
Do's and Dont's of the Loan Process
What you need to know when applying.
Loan Process from Start to Finish
Let's walk through the process.